Our Rabbis & Professional Team
Our Rabbis & Professional Team
Rabbi Chaim Koritzinsky is​ the Rabbi of Congregation Etz Chayim. He was the founding Rabbi of Ruaj Ami, a start-up congregation in Santiago, Chile, which he helped grow from five founding families to 130. He received ordination, and also a Masters in Jewish Education, from the Hebrew College Rabbinical School where he was a member of the inaugural class in 2008.

Chaim's rabbinate focuses on community building. This expresses itself in big ways when he focuses on creating a Shabbat community full of joy or when he facilitates cross-cultural understanding between Jews and Muslims (or even Jews from different backgrounds). It expresses itself more intimately when he sits with families after a loss or celebrates with them on the bimah at a baby naming.

He also enjoys exploring how different modes of music can enhance spiritual experience. Luckily, he has landed in a congregation that prides itself on its love of song.

Originally from Madison, Wisconsin, Chaim completed his undergraduate studies at Vassar College, focusing on Russian Studies. He has also lived and worked in the former Soviet Union and Israel.

Chaim met his Israel-born wife Keren Henigman in Chile where they were married, and their three children- Yaniv, Noam, and Lielle- were born. In 2015, the family moved to Palo Alto where they are enjoying life, community, and the weather on (North) America's West Coast.

You can reach Rabbi Koritzinsky by phone at 650-813-9094 x213 or by email at rabbik@etzchayim.org.

---
Rabbi Ari Mark Cartun is Rabbi Emeritus of Congregation Etz Chayi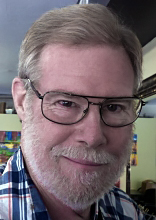 m in Palo Alto, CA where he served as Rabbi and Scholar-in-Residence from 1996-2015. He was the Executive Director of the Hillel Foundation at Stanford University from 1975-1996, and a Visiting Scholar, Stanford Program in Jewish Studies 1996-1997. Before moving to Palo Alto, he was a rabbinical student intern at Reform Temple Sinai, Washington, DC, 1974-75. Before that he was active as a member and then rabbinical student staff member for NFTY (Reform youth group) and BBYO: locally, regionally, and as faculty and program director for their national camps.
A member of the Conservative, Reconstructionist, and Reform Rabbinical associations (from each of whom he has received an Honorary Doctorate of Divinity), Rabbi Cartun has devoted his rabbinate to bridging gaps between denominations within Judaism. As part of that, he was co-founder of the Feast of Jewish Learning, and, before that, of the Mid-Peninsula Jewish Community Day School, now called Hausner Jewish Day School.
He has done the same for interfaith relations. While in DC as part of the program of Inter/Met, an Interfaith Apprenticeship Seminary, he was also a staff lobbyist for the Interfaith Commission of Greater Washington, D.C. At Stanford he continued his interfaith work as Founder and President of the Stanford Associated Ministries, 1980-88. Today he continues to engage in Jewish-Christian issues education with Pastor Danielle Parish of Spark Church, which meets at Etz Chayim. Together they podcast on topics of interest to both religions, and led a joint tour to Israel in February-March, 2017. Another such tour is being contemplated.
Rabbi Cartun is a scholar of Bible and Jewish liturgy, and has published papers and practical guides on these and other topics, as well as a siddur and a machzor. During the academic year 2014-5 Rabbi Cartun taught introduction to Philosophy at Kehillah Jewish High School, and in 2015-16 taught an introduction to Zohar for Lehrhaus Judaica.
With co-author Jeffrey Brandstetter, he is finishing a book on Judaism explained with computer metaphors: Mindware for G0dwrestlers: Jewish Thought in the Age of Thinking Machines.
You can reach Rabbi Cartun by email at rabbiemeritus@etzchayim.org.
---
Executive Director Ellen Bob joined the staff of Etz Chayim in February, 2011. A native of Minnesota, but a graduate of Los Altos High, she has spent most of her life living on the Peninsula. You may recognize her from
bob and bob fine Jewish gifts, crafts and books where she chatted with customers, recommended books, gave advice about bar and bat mitzvahs, wedding and baby namings and pretty much everything else, while running the business with her mother for 27 years. She has also worked in community journalism, web-copy writing, retail consulting and summer camp development.
She holds a double degree from Brandeis University in Linguistics and Near Eastern and Judaic studies. Ellen is happy to bring everything she has ever learned to her position here, where she enjoys helping members create the congregation and celebrations they desire. Contact Ellen for information about any of our programs, activities, membership, donation opportunities or random advice at 650-813-9094 x206 or ellen@etzchayim.org.
---
Director of Learning Abra Greenspan has worked in
Jewish education since she was a teen, including teaching positions at congregations in California and Japan. She has also worked in informal and alternative Jewish Education at summer camps, the Hillel Foundation at Stanford University, Berkeley-based Lehrhaus Judaica and the Bay Area Jewish Healing Center. Abra also taught English as a Foreign Language to students abroad and in the United States. She holds a BA in Religious Studies and an MA in Japanese Language and Literature from Stanford University, and an MS in Jewish Education from Spertus Institute of Jewish Studies in Chicago. She completed a course of study through the Institute for Jewish Spirituality and received a Reform Jewish Educator credential from the Association of Reform Jewish Educators.
She is a 2018 winner of the Helen Diller Family Award for Excellence in Jewish Education. Established in January 2001, the awards recognize and honor educators offering pre-collegiate programs in Jewish education who have made an extraordinary impact on the youth of our community.
Abra's philosophy and style center around paying attention to who is seeking Jewish learning, what they are seeking, why, and how. She looks for creative and innovative approaches to the individual needs and situations of families. A hallmark of her mentoring and leadership is helping teachers identify those aspects of Judaism that ignite their passion and giving them the space to create lessons around that passion.
Abra believes that feeling connected to the Jewish community is at the heart of Jewish life and strives to create learning opportunities that build connections and relationships. Abra is married to Kiyotaka Hayashi and they have two adult children. Contact Abra at 650-813-9094 x214 or abra@etzchayim.org.
---
Accountant Jennifer Jasso
Jennifer grew up in the Bay Area and recently returned after 18 years in Santa Maria to be near family and friends. She lives in Sunnyvale with her partner and son. They love spending time at the local beaches and finding new places to explore up and down the coast.
Jennifer received her degree in Organized Leadership from the Chapman University remote learning program. Jennifer has over 20 years' experience working with nonprofit organizations. In addition to working in the nonprofit medical sector for 15 years, she has experience with education.
Contact Jennifer at 650-813-9094 x205 or at jennifer@etzchayim.org
---
Office Manager Megan Thilmony has been in the office administration biz for nearly 10 years now, doing everything from communications, to project management, to triaging students in crisis. While she enjoys each day being different, she particularly enjoys the days that involve tracking down odd answers to odder questions. Prior to Etz, Megan worked at UW-Madison's College of Engineering in a variety of administrative and student support roles, in service to the Diversity Affairs Office and the Dean's Office.
She's lived in Southern California, Washington, and Arkansas, but grew up primarily in Wisconsin. She received her bachelor's degree in environmental science from the University of Wisconsin-Madison. She and her partner moved to the Bay Area in 2020 and enjoy living in Mountain View (though they both miss the snow).
Contact Megan at 650-813-9094 x201 or at megan@etzchayim.org
---
Learning and Prayer Coordinator Vicky Tsur has been an educator for almost 30 years and has taught both children and adults in Spain, Israel and the United States.
For many years, she taught English in elementary school in Israel and the Israeli Foreign Ministry. She temporarily left the classroom and spent 6 years writing course books for English Language Learners, working for Eric Cohen Books in Raanana where she published more than 10 books.
After arriving in the Bay Area in 2013, she worked at Gideon Hausner Jewish Day School for eight years where she taught Hebrew, General Studies, and Jewish Studies. The diversity of the Jewish experience was a focus of her Jewish Studies curriculum. Vicky taught 2nd grade in the Etz Chayim learning programs for a year before taking a break to accompany her twins through their Bar/t Mitzvah experience and what turned out to be Etz Chayim's first Zoom Bar/t Mitzvah ceremony, in April 2020.
Vicky serves on the executive board of Bay Area based JIMENA (Jews of the Middle East and North Africa) and is studying for an M.A in Jewish Education at the London School of Jewish Studies.
She was born in London, her family is from Bahrain, and she now lives in Mountain View with her husband and three teenage children.
Contact Vicky at vicky@etzchayim.org
Thu, September 28 2023
13 Tishrei 5784
Thu, September 28 2023 13 Tishrei 5784